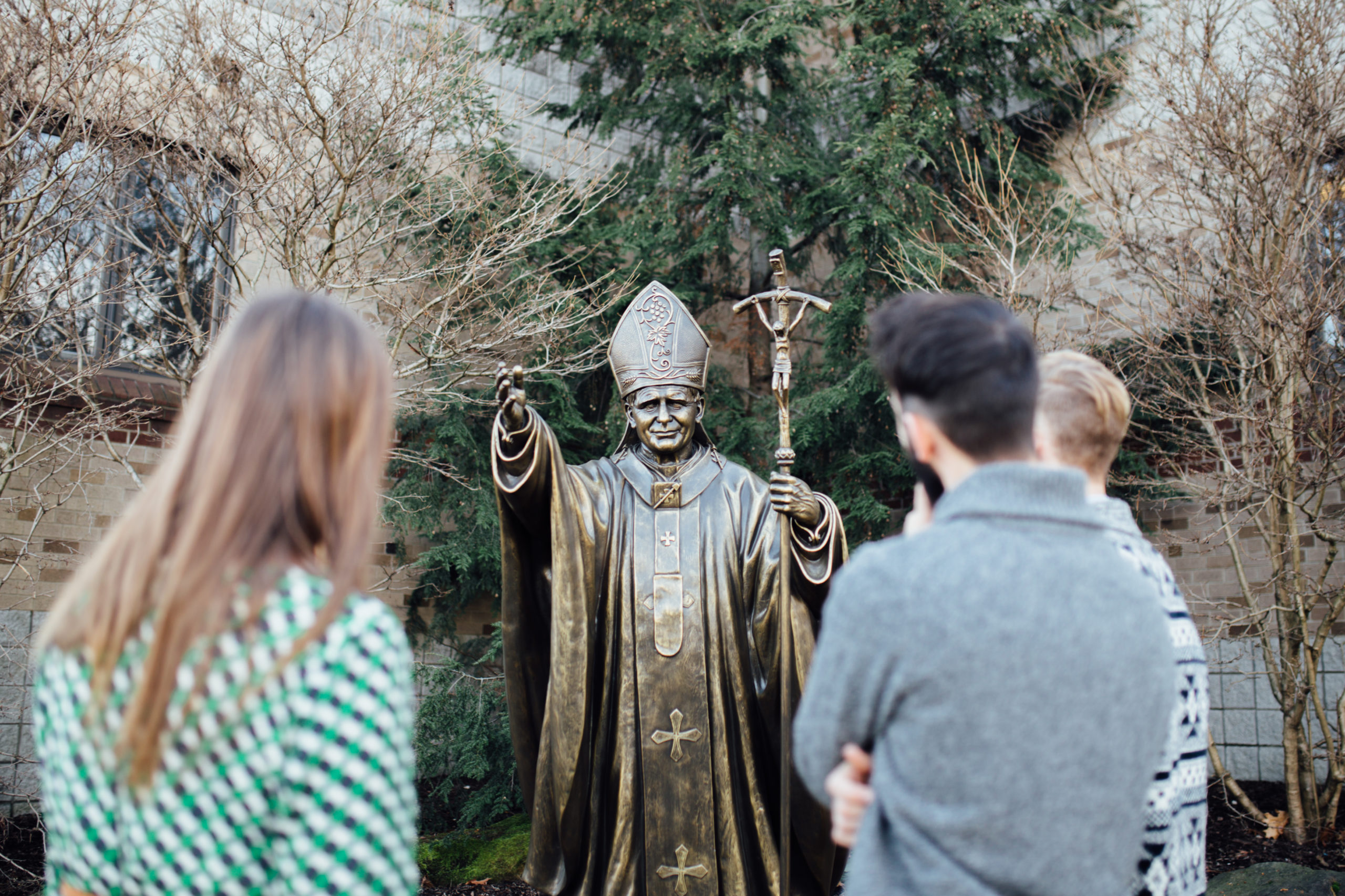 Why did St. John Paul II prioritize Theology of the Body?
May 12, 2017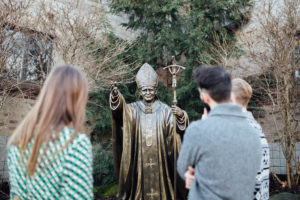 This Saturday, May 13, is a day packed with meaning and historical anniversaries. One hundred years ago, Our Lady of Fatima appeared for the first time to three shepherd children in Portugal.
On the very same day, Eugenio Pacelli was ordained a bishop. He became Pope Pius XII. A few months before he died, he appointed Karol Wojtyla to become a bishop. Twenty years later, Karol Wojtyla became Pope John Paul II.
And on May 13, 1981, Pope John Paul II was shot (on his way to deliver a Wednesday audience and announce the founding of the John Paul II Institute for Studies on Marriage and Family) and nearly died. He credited Our Lady of Fatima with saving his life.
At Fatima, the Blessed Mother had warned that the errors of Russia would spread. Since Vladimir Lenin was launching a Communist revolution in Russia at the same time as Our Lady of Fatima was speaking with the shepherd children, they were unaware of what this could possibly mean. But looking back, we know the "errors of Russia" in Communism were directly related to a tremendous degradation of the human person. Rather than every person seen as unique, unrepeatable and chosen by eternal Love, the person was seen as part of a mass sea of humanity; completely unnecessary as an individual.
In the times in which he lived, St. John Paul II surely knew that his life could end at any moment. Yet, he chose to begin delivering the audiences we now know as Theology of the Body within the first year of his pontificate. Could it be that these reflections were an answer to Our Lady of Fatima's prayers that the "errors of Russia" be stopped?
Similar errors have continued spreading in our own day and age, and Theology of the Body is a unique, powerful way to address them — piercing the radical isolation and selfishness of our day with the beautiful message of creation as gift.
What role might God be inviting you to play this year as the love of Christ continues to enfold in history?
Learn more about bringing  Theology of the Body ALIVE in the classroom!