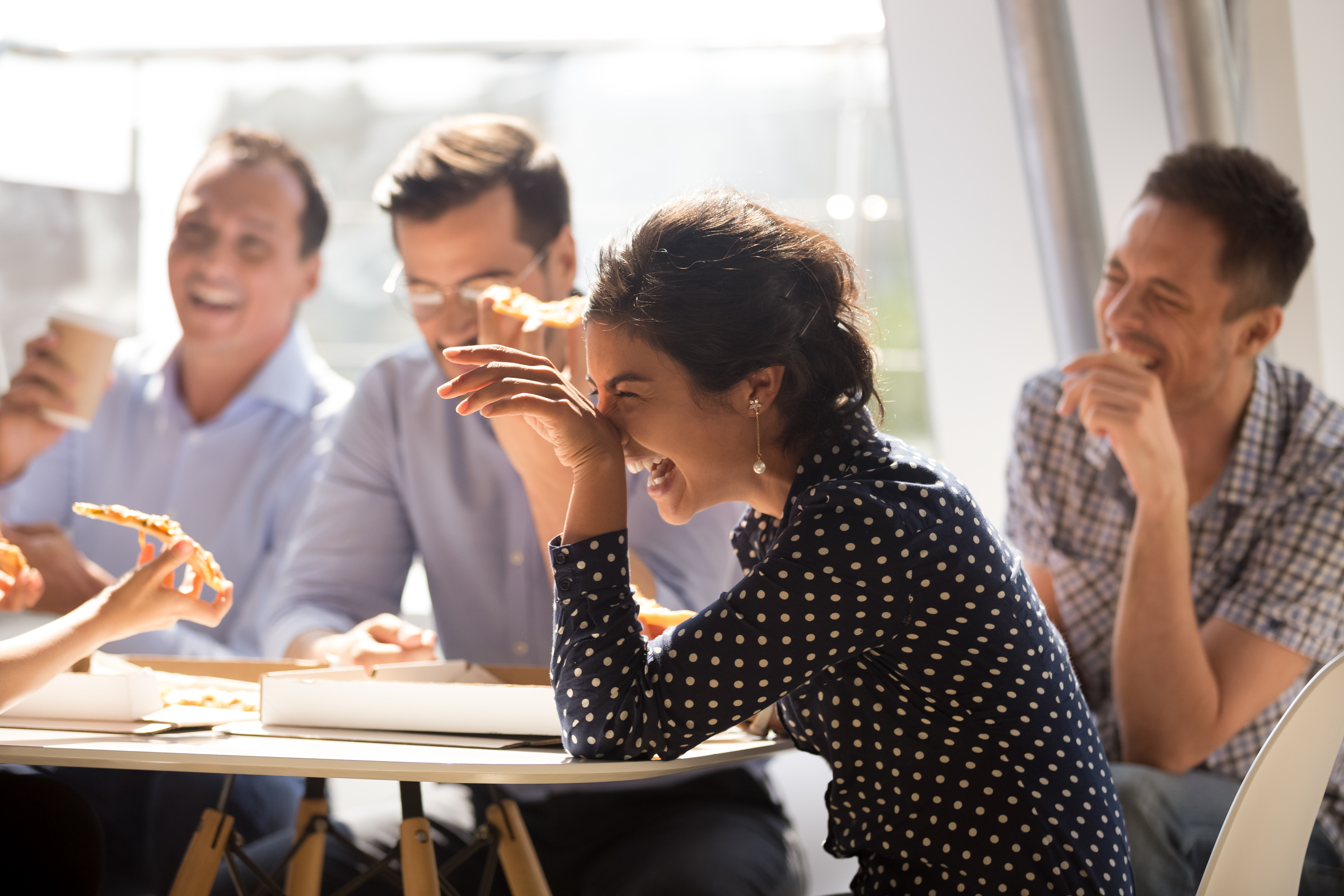 Work with Ruah Woods Institute
Ruah Woods Institute offers resources for growing in your God-given identity, written in language made for today's world.
At Ruah Woods Institute, we're proud to have a life-giving community of people working together to provide high-quality Theology of the Body instruction across the nation. We're always interested in meeting others who would like to share in our mission! Below, you'll find a list of the current career opportunities open at Ruah Woods Institute.
NEW JOB POSTING 8/09/22:
Videographer/ Editor for the Ruah Woods Institute
Mission:
Support the initiatives of the Ruah Woods Institute through the creation of video materials.
About the Ruah Woods Institute:
Ruah Woods Institute is a Not-for-Profit Catholic Ministry whose mission is Revealing the Human Person through our evangelization efforts rooted in Pope St. John Paul II's Theology of the Body.  We're focused on applying the teachings of Pope St. John Paul II through three core pillars: curriculum, formation, and healing.  Since our founding, we've successfully grown to distribute curriculum in all fifty states, developed a national training program for the formation of teachers (in-person and online), and provided psychological services based in an authentic Catholic worldview.  To meet the increasing demands for these services, we've recently expanded our psychological services staff and converted our in-person evangelization auditorium into a full video recording studio.  This position is in a response to this demand.
Desired Outcomes:
With great attention to detail (aesthetic and technical), you'll edit and record video for ministry objectives that include (but are not limited to): formation videos for teachers, Theology of the Body explanation videos, marketing/promotion material, and curriculum videos. Our video efforts serve evangelization, catechetical and marketing efforts of the ministry. Specific deliverables are required for various distribution formats (Youtube, Insta, Broadcast, etc.). Specific video components need to be delivered on time to ensure that the team's entire deliverable can be received by the recipient (client) on time. Through our work, we'll reach the unique human person viewing our videos, while understanding the nuances of creating work for a large audience.
Core Competencies:
Preproduction
You'll join in the planning of various productions, giving perspective based on your technical and aesthetic expertise. You'll work with a production manager and need to accurately estimate the time that you'll need to accomplish certain production tasks. Your understanding of Theology of the Body, the Catholic faith, and Pope St. John Paul II will also help in planning catechetical and marketing initiatives that represent the mission of Ruah Woods.
-Organization
-Time management
-Creativity
-Team-oriented
Production
Studio Production
You'll work with freelancers, staff and volunteers in the Ruah Woods Studio as we produce livestreamed and pre-recorded events. We'll utilize our 60-seat studio to host and record in-person events. Your position during an event will be determined by your skillset and that of the team. You'll be expected to help mentor and welcome volunteer and freelance team members who join us for studio productions. Once a month, an evening livestream is scheduled during the academic year. You should be proficient in managing your media according to the team's standards.
-operation of studio gear (camera, audio, switcher, lighting, etc.)
-training/mentoring volunteers and freelancers
-represent the ministry to those in attendance
-data management
Field Production
In field production shoots, you'll record high quality video and audio, balancing creativity and efficiency. We'll be creating work in docu-style, narrative-style, infotainment and lecture formats. You'll frequently work in a team environment but should feel comfortable going out on your own with a Canon C200 (or equivalent). You should be proficient in managing your media according to the team's standards. Environments will shift and change based on location, but you'll be recording in K-12 environments and may require diocesan training.
-operation of field gear (camera, audio, switcher, lighting, etc.)
-represent the ministry to those in environment
-data management
Postproduction
On the Postproduction side, you'll have assistant editing, editing, and finishing tasks that contribute to the needs of the small (but MIGHTY) video team. We use Avid Media Composer, Adobe Premiere Pro, and Davinci Resolve depending on the job at hand. You maybe adjusting a graphic in photoshop or illustrator, and then animating in After Effects. You'll need to adapt your technical and creative aptitude in new visual tools. Candidates will show their ability to grow their technical and creative skillsets. You should be proficient in managing your media according to the team's standards.
-Assistant Editor (logging, stock acquisition, string outs)
-Editor (edit, color correction, audio)
-Finisher (export, distribution of deliverables, archival of projects)
-data management
Personal and Professional Development
Expect to grow in your position.  In the last year, our team completed a leadership training program to advance some of our leadership skills and communication.  We're now reading Familiaris Consortio: The Role of the Christian in the Modern World in an effort to better understand some of JPII's teachings including Theology of the Body.  Historically, we've provided technical training and have a commitment to continue to advance you as a technically and aesthetically talented video artist.
-Ability to learn as a team
-An understanding of the Catholic Faith
-Openness to the teachings of JPII's Theology of the Body                                          
-Ability to advance your technical skillset in video
-Ability to advance your artistic skillset in video
Email applications for the above posting to Mike Reckers mreckers@ruahwoods.org.
Don't see what you're looking for? Think you're ready to contribute in another way? Contact us online and start a conversation.