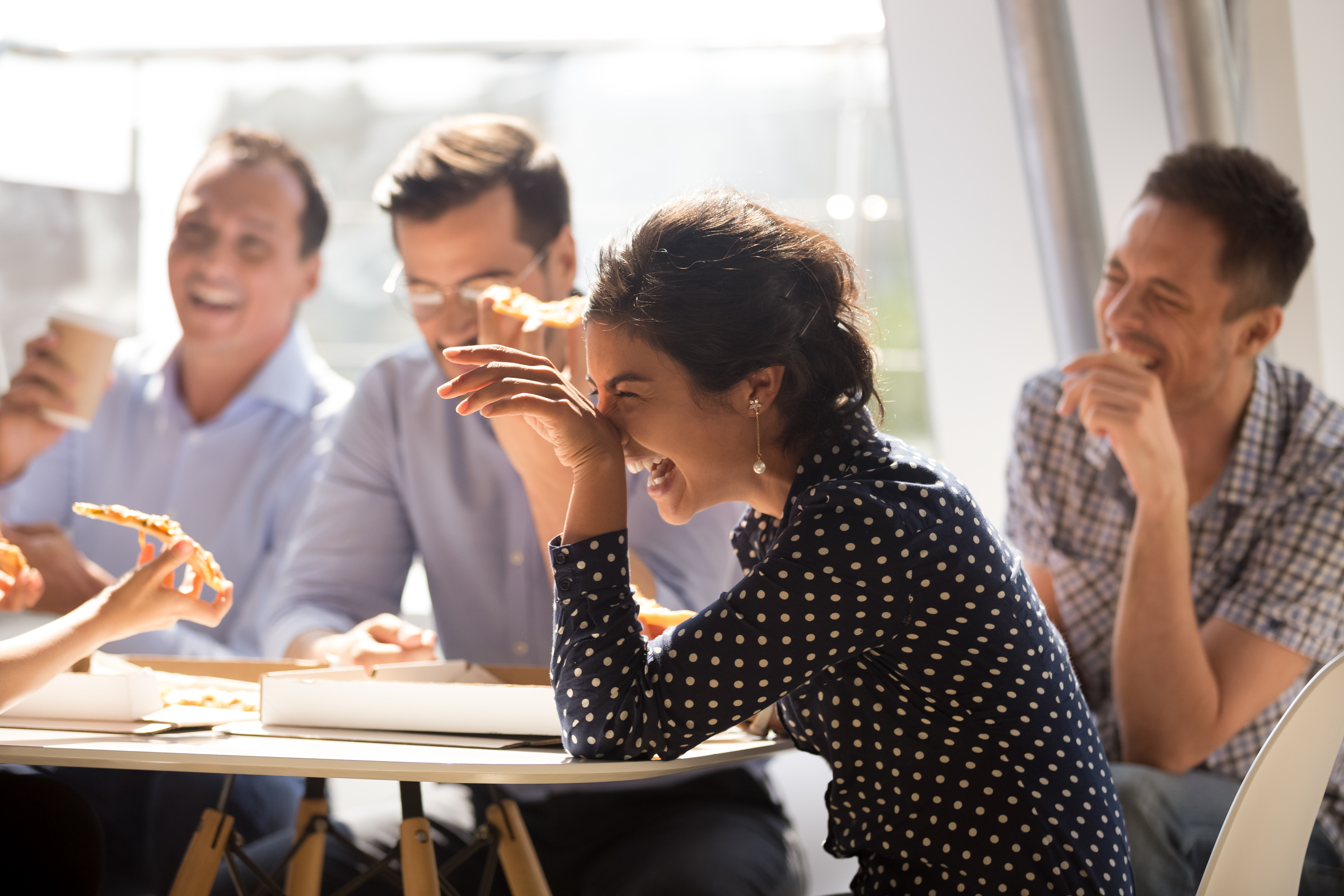 Work with Ruah Woods Institute
Ruah Woods Institute offers resources for growing in your God-given identity, written in language made for today's world.
At Ruah Woods Institute, we're proud to have a life-giving community of people working together to provide high-quality Theology of the Body instruction across the nation. We're always interested in meeting others who would like to share in our mission! Below, you'll find a list of the current career opportunities open at Ruah Woods Institute.
NEW JOB POSTING 9/07/22:
Marketing and Web Site Development for the Ruah Woods Institute
The Ruah Woods Institute (Ruah Woods) is a Not-for-Profit Ministry that is true to the teachings of the Catholic Church. "Revealing the Human Person" is central to the mission of Ruah Woods. Enlightened by the teachings of Pope Saint John Paul II, Ruah Woods endeavors to reveal the true dignity of the human person as created by God. Following the example of Jesus Christ whose ministry was focused on healing and teaching, Ruah Woods also has a healing and teaching focus. Ruah Woods provides psychological services in a manner true to the teachings of the Catholic Church while the teaching arm of the ministry is accomplished by providing K-12 Theology of the Body curriculum to Catholic Schools. In addition to curriculum, the ministry helps with teacher formation through our ongoing education services.
As Ruah Woods has grown, the ministry has felt the need to have a professional marketing and web-site developer on its staff.
Areas of responsibility include:
Marketing:
Identifies, develops, or evaluates marketing strategy.
Formulates, directs, or coordinates marketing activities or policies to promote products or services.
Develops graphics and layouts for product illustrations, company logos, and Web sites.
Marketing campaigns are developed and executed to promote the ministry to our targeted customers
Publicity campaigns
Social Media Marketing
Development of Sales Support Materials
Research and recommend pricing for curriculum and training services
Website Development:
The ministry's website is kept updated with fresh compelling content that tells our story.
Creates designs, concepts, and sample layouts, based on knowledge of layout principles and esthetic design concepts.
Determines size and arrangement of illustrative material and copy.
Develops graphics and layouts for product illustrations, company logos, and Web sites.
Prepares illustrations or rough sketches of material.
Uses computer software to generate new images.
Coordinates work performed by freelance artists, vendors, and other departments.
Sets production schedules and deadlines for design projects.
Designs, builds, or maintains Web sites, using authoring or scripting languages, content creation tools, management tools, and digital media.
Writes, designs, or edits Web page content, or direct others producing content.
Confers with development teams to prioritize needs, resolve conflicts, develop content criteria, or choose solutions.
Identifies problems uncovered by testing or customer feedback and corrects problems or refers problems to appropriate personnel for correction.
Job Qualifications:
• Education: Bachelor's degree
• Experience: 3-5 years of related experience
Core Competencies:
• Excellent verbal and written communication
• Knowledge of Word Press and WooCommerce
• Knowledge of Adobe Photoshop and Illustrator
• Working knowledge of HTML and user generating HTML code such as WP Bakery
• Working knowledge of social media platforms and social media marketing
• Working knowledge of email campaign software such as MailChimp
• Project Management Skills
Email applications for the above posting to Mike Reckers mreckers@ruahwoods.org.
Don't see what you're looking for? Think you're ready to contribute in another way? Contact us online and start a conversation.