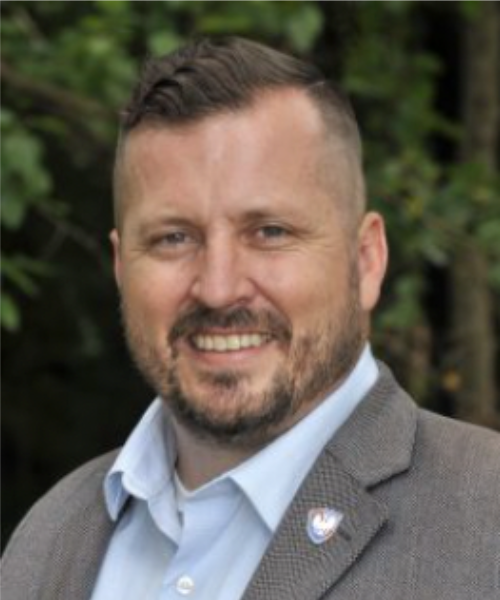 Interview with our New Executive Director, Courtney Brown
July 14, 2023
You're new to the current staff but not new to Ruah Woods, correct?
Yes, to both of those statements! My first day as Executive Director was just June 1, 2023. However, thirteen years ago I moved my family to Cincinnati to take on the role as the TOB Education Coordinator here previously. My main role back then was to help high schools to implement TOB into their curriculum. I ended up creating retreats, presentations, a junior high program, a college program, and a discipleship program called Kenosis. I subsequently left Ruah to follow a desire to be a school principal. Before coming back from my eight-year "vacation" away, I served as the principal at both St. Bernard Catholic School and Royalmont Academy as well as the dean of students at Cincinnati Classical Academy.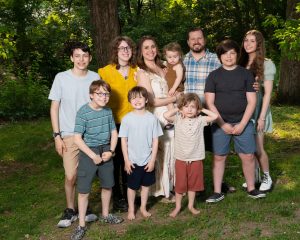 Can you share a bit about what drew you back to Ruah Woods?
For the opportunity to now bring Pope St. John Paul II's vision of the human person to every school and parish nationwide. My greatest desire is to lead others to an encounter with Christ, to know him, and have a love for his church. Ruah's mission to lead others in this encounter through understanding their innate goodness and fundamental identity as revealed by God, is just awesome. Ruah has always been at the forefront of forming, accompanying, and discipling people in the life-giving message within the Theology of the Body. I am blessed and grateful to be a part of it again.
What is your educational background?
I have a B.A. in Theology from Franciscan University of Steubenville. I received my Masters Degree in Theology from University of Holy Cross in New Orleans, Louisiana. I am currently working on my doctorate from Creighton University in Interdisciplinary Leadership which I will finish by summer of next year.
Can you tell us a bit about what led you to answer the vocational call to ministry?
I was baptized Catholic but did not have faith until I was a sophomore in high school. My religion teacher at the time challenged the class to pray ten minutes a day, and our lives would get better. At that time, my life felt great. I was an all-American swimmer, was driving, had my own phone line (25 years ago equivalent to having a cell phone), and a beautiful girlfriend. Although this was all good, that challenge pierced through my heart like an arrow. I knew something was still missing. I took the challenge, and within a week, things started to change in my heart. I began to see how my actions affected others and that I still harbored anger towards people who hurt me. It was a slow turn, a lot like Peter the Apostle, but I started my walk with Christ that moment forward. I began to go to church by myself. I went to the school chapel to pray on my free periods and participated in youth ministry and faith activities. Before I knew it, I led retreats, gave talks, and ran the campus ministry program. Although I would find myself walking three steps forward and two steps back, the men and women at my high school community kept me moving closer and closer to Jesus. In my senior year in high school, I knew I wanted to teach the faith and give back to others what I had received as a teen. Consequently, I have been in education and ministry for twenty plus years.
Can you tell us about the moment your encountered TOB?
My sophomore year in college I picked up "Love and Responsibility," by Pope St. John Paul II because a friend said it was life changing. To be honest it was the first time I realized who the Pope even was. I bought the book, and I understood very little, but still loved it. The following year I attended a presentation by Christopher West and his talk helped me to overcome that battle of impurity I had been struggling with for a long time. Understanding the why behind the church's teaching and the gift of our body created a path to overcoming this concupiscence. It was at that point when I began to unpack the work of Pope St. John Paul II and his personalism. Also, at that time I had been asked to give testimony and so began my public work of bringing this message to all who God sent. I had read an article that mentioned Pope St. John Paul II as the apostle of the human person. In the same vein, I have always considered myself a disciple of God's plan and purpose for the human person.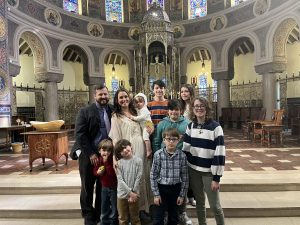 Describe your family.
They are fantastic. My beautiful wife, Kelley, and I have been married for 20 years. We have eight kids on earth and two in heaven. The two oldest, Malia (19) and Gianna (17) are girls, and the rest are boys: Jeremiah (15), Isaiah (13), Tobias (11), Xavier (8), Elijah (5), and Judah (1).  Contrary to what you might think, It is not busy at all in our house! They take care of themselves. Ok, so I am kidding.
What do you like to do for fun?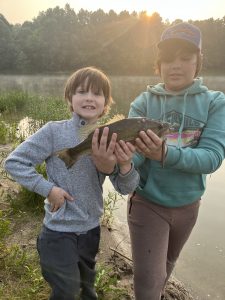 I love to be outdoors. I love to fish, hike, run, swim, bike, and go camping. I also love to do these things with my family. I love to coach, play, and watch sports. I am an avid LSU (Louisiana State University) and Saints football fan. Although the Bengals have recently been added to my favorites because Joe Burrow and JaMarr Chase were recruited from my college Alma Mater. Finally, I do like to read. I mainly read philosophy, theology, leadership, history, and political books.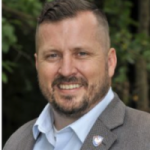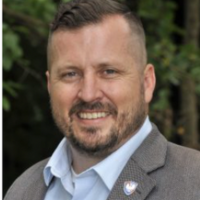 Written by, Courtney Brown,
Executive Director at Ruah Woods Institute, cbrown@ruahwoods.org