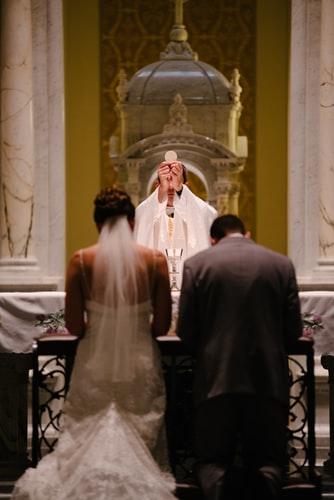 A Call to Love
January 29, 2021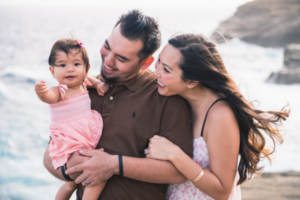 There is no doubt that the Catholic Church values the sacrament of marriage. It is so important, in fact, that without marriage, the continuation of faith and life becomes much more difficult. Many would argue that it is the pinnacle of the Gospel of Life. Without marriage, there is no family.
Pope John Paul II said, while visiting Perth, Australia in 1986, "As the family goes, so goes the nation and so goes the whole world in which we live."
It cannot become any clearer than this. Marriage is not simply a certificate validating a relationship between a man and a woman; it is, in some way, a commissioning, urging that union forward to witness to the love of God, to bring about goodness, beauty, and truth.
When considering this idea, some may wonder, as I have, why it is that the Catholic Church requires 4-7 years for seminarian formation, but for marriage preparation, a couple can become engaged and then married within six months. They are both committing the rest of their lives to their vocation. They are both vital for the success of the Church. In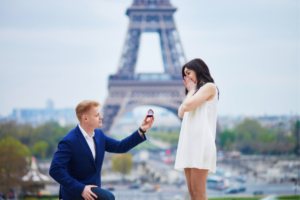 general, most couples are required to meet with their priest and usually another mentor couple, as well as attend a pre-Cana retreat. Is this sufficient? To put it simply, it is not. This is just the final steps before the vows in what is called immediate preparations by Pope St. John Paul II in his apostolic exhortation, Familiaris Consortio.
In this papal document, Pope St. John Paul II proposes the three stages of marriage preparation, remote, proximal, and immediate (Familiaris Consortio, 66).
Immediate preparation is the final stage where couples have an opportunity to escape on a retreat or prepare their wedding liturgy. Proximal preparation represents the stage of engagement where the couple takes the time to "deepen the life of faith, especially regarding knowledge of the sacramentality of the Church" (32). This means that there is a chance for the couple to challenge and catechize themselves, and to evaluate any remaining questions within their relationship. However, before both the proximal and immediate stage is the remote preparation phase which begins at infancy and childhood, and within the family unit.
Early in childhood, one learns the meaning of love and sacrifice within their families. When formed in the truth of the Catholic faith, one develops "character, self-control and self-esteem, the proper use of one's inclinations, and respect for persons of the other sex" (22).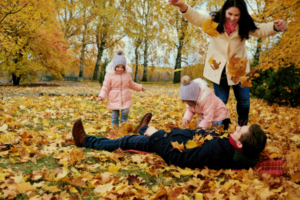 All of this points towards marriage, whether it is earthly marriage or the divine marriage and union with God. With this in mind, parents are the first and most influential educators. They are the primary witness of God's self-giving love to their children. Through one's parents and family, a child grows to discover the meaning of love and sacrifice, for there is no love without sacrifice.
To quote Pope John Paul II in his homily from Washington, DC in 1979 "To maintain a joyful family requires much from both the parents and the children. Each member of the family has to become, in a special way, the servant of the others." By embodying this authentic love, children can grow to give of themselves to strangers, friends, future spouse, and God-willing, their own children. This Christian lifestyle "witnessed to by Christian families, is in itself a form of evangelization." (28).
The family lays the foundation for remote preparation, which then continues with the support of schooling, understanding the importance of the human person, and the practice of the sacraments. It sounds counter intuitive, but before parents, godparents, grandparents or any one person of influence, can witness to a child, it is good to evaluate one's own healing, marriage, faith, and understanding. This practice never goes away and is never too late to start. Through this introspection, there are residual effects.
Next is the challenge of creating a good educational environment that cultivates the understanding of the human person. As Catholics, one of the easiest ways to start this journey of discovery is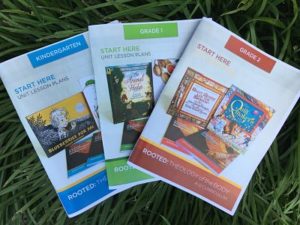 through the words of St. Pope John Paul II's Theology of the Body. This teaching affects every aspect of a child's life, their relationship with themselves and ultimately their relationship with Jesus and others. That is why ROOTED: Theology of the Body K-12 Curriculum by Ruah Woods Press was developed. The curriculum begins teaching children at a young age about understanding the dignity of the human person. They are able to learn this in school, at home, or at their parish. This assists in informing, not only, their education in the Catholic faith, but encourages a lifelong worldview of awe, wonder and gratitude for all of creation.
Finally, with the support of the family, by comprehending one's inherent dignity and cultivating one's relationship with God through Theology of the Body, plus frequent reception of the sacraments solidifies remote preparation. Without the reception of the sacraments, God's gifts fall onto rocky soil. The sacraments create rich soil within one's heart that allows for God's life to be instilled within oneself. They are our means of God's grace to prepare and sustain us for this journey here on earth.
As we think about marriage as a pinnacle role in of the Gospel of Life, there is ultimately so much more to discover and explore. My hope in writing this piece is to inspire a deeper dive into understanding why following God's plan is necessary for the prosperity of our world. Contemplate this mystery; encounter God through this sacred union; do what is necessary to evangelize and defend the primordial sacrament of marriage.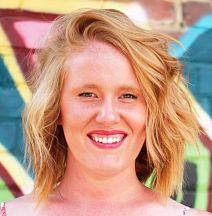 Written by,
Diana Weckenbrock, contributor for Ruah Woods Press
(previously published in the The Covington Messenger, September 2020)