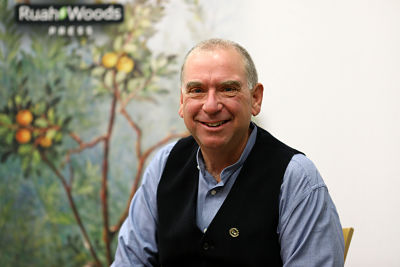 Tony Maas Radio Interview — "Gold for Parents"
March 18, 2019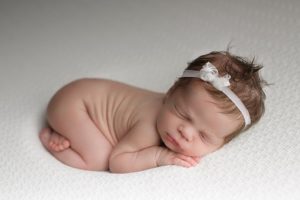 "This show we are doing today is gold for parents," said Catholic Radio host Jim Havens. Havens hosts a weekly show, "Love Will End Abortion." On Episode #87, he spoke of "Forming Children in the Truth of the Human Person & Human Sexuality." This episode aired on February 19th where he interviews our President and founding member, Tony Maas.
In the show's introductory segment, Jim Havens sheds light on Planned Parenthood. He spoke of their current and insidious indoctrination of our children by perpetuating a false view of human sexuality. This flows from a disordered vision of the human person. Havens exposes how young people are being exploited for profit. Lies are propagated to encourage promiscuity under the guise of "sexual education curriculum." Their ultimate goal is to develop new and repeat abortion clients starting with our teens. Havens then chose to offer how we can combat it with "an authentic understanding of truth, goodness, and beauty of human sexuality." And that's where Tony Maas comes in.
Pro-Life Seeds Are "ROOTED" in Ruah Woods
Maas explains the "why" behind Ruah Woods' inception. It was developed "…to raise up a new generation that knows their mind, body, and soul are a gift from God — made in God's image and dignity." He explained how the beautiful sanctity of life was passed on to him from his mother. Because of her, the seed was planted. He dedicated his life to the pro-life movement. His devoted wife led him to discover Pope St. John Paul II's understanding, clarity, and articulation of who the human person is. This, combined with how we are to act within our God-given purpose, is known as the Theology of the Body.
Being a man of action, Maas made an action plan. His plan was to teach our true purpose in authentic love and relationship for children. Thus, development for this road map,  ROOTED: K-12 Theology of the Body Curriculum began 7 years ago. Now, the world's first and complete TOB Curriculum is available. Because of this, entire dioceses, schools, and parishes across the country can now implement the curriculum. Furthermore, on-going TOB formation for teachers and catechists is also an important part of Ruah Woods' offerings.
Here to Serve
With great humility, Tony professes that "We are here to serve." He envisions the end game to be ubiquitous TOB campuses. He hopes to see it in homes, schools, parishes, and businesses — where everybody is seen as a gift. Where the fruits of the Holy Spirit are abundant and apparent. So, armed with the truth, beauty, and goodness of God's plan for mankind, we CAN reclaim the dignity of every single human person. This is the path to the revitalization of our Catholic faith. We invite you to listen to the brilliant opening segment and Tony Maas' informative interview in its entirety here.
— Evie Estes, Ruah Woods Press, TOB Curriculum Support