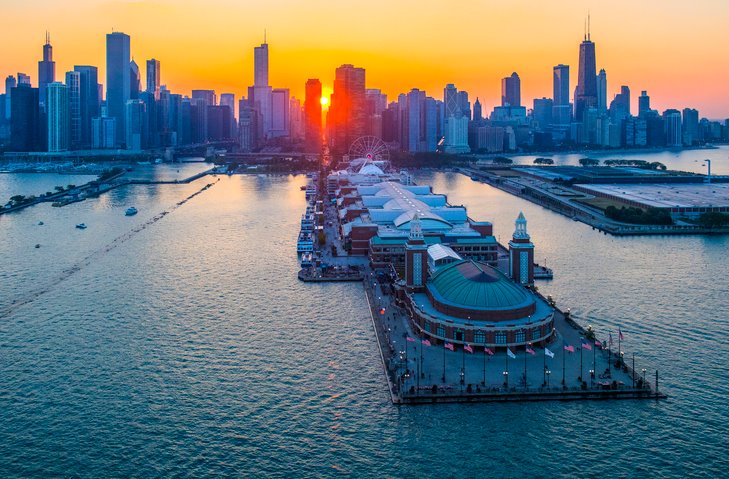 "The World Needs This!" NCEA Educators Exclaim
April 30, 2019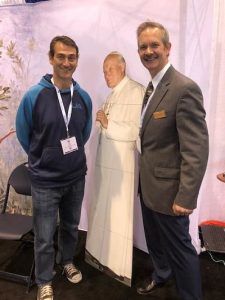 Our suitcases are unpacked from the fruitful 2019 National Conference of Catholic Educators (NCEA) Convention and Expo in the Archdiocese of Chicago. Hopefully we met you!
Large conferences are simultaneously exhilarating and exhausting. Our Ruah Woods Press ROOTED team of Evie Estes, Laura Strietmann, Steve Deiters and Father Tom Wray was blessed to be joined in our booth space by some additional TOB enthusiasts and educators, who recognize the potential panacea our K-12 curriculum proposes to a wounded world. Dawn Fitzpatrick, Director of Respect Life Office in the Archdiocese of Chicago and Jack Rigert, Co-founder of The John Paul II Renewal Center in the Diocese of Rockford, IL teamed up with us to enthusiastically share the messages of gift of self, authentic love and then some to the nine thousand teachers that traveled from near and far for this annual event. Thanks to the both of them — they were a huge help!
Hunger for the Truth in Love
Our time at the conference was a constant flow of teachers and administrators intent on finding out how to bring ROOTED: K-12 Theology of the Body Curriculum to their Diocese, school or parish program. In each conversation about TOB and ROOTED we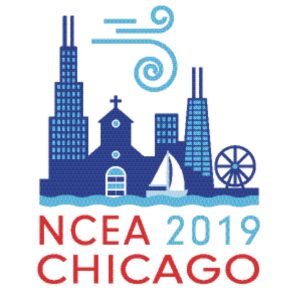 sensed a definite hunger for evangelizing students in truth and love. We cannot recall all of the beautiful engagements we each had with the motivated attendees, but we do remember some of the favorite and repeated phrases that spoke volumes to us:
The world needs this!
The culture has caused so much confusion for our students.
This is a unique & beautiful way to teach TOB
I've been hearing about your program! I'm so happy to see your materials in person. Your beautiful curriculum matches your message.
Thank God your curriculum begins in the younger grades! Teaching TOB to all ages, even the younger grades, is so important.
TOB gives my students a narrative about who they are.
I have seen firsthand how TOB impacts lives. It's great you have materials now available for grades K-12!
We hope to reach parents with the message of TOB through their children.
We love the literature approach! This is a great way to share the gift of our faith.
Using truth, beauty and the created order of nature is such a memorable way to reveal the gift of the human person. Thank you!

Disciples Called to Witness
We are truly grateful for each and every encounter we were privileged to have experienced. The NCEA revealed the witness of dedicated educators who inspire saints and preserve the fidelity of our Church for future generations! We pray that these disciples are the spark needed in their sphere of influence to set their corner of the world on fire with the truth, goodness and beauty of our human dignity and authentic vocation to love as God loves.
Written by Laura Strietmann, Curriculum Consultant