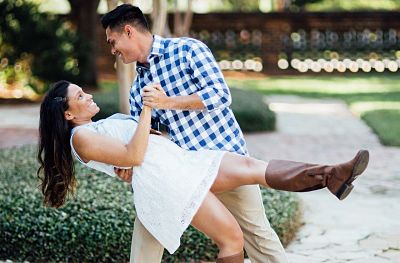 Coming Together in a Time of Need
April 27, 2020
"DON'T GET TOO CLOSE, DEAR."
It was just a few weeks ago when I was outside one afternoon enjoying the weather. I was in front of the house, walking on the sidewalk, when a car pulled up into the neighbor's driveway. The father, who was driving, began playfully honking his horn as if to say, "Hey! We're here!" As he parked the car, simultaneously both our neighbor came outside and the side door of the minivan opened up. The son jumped out, and I heard the mother in the front seat say, "Don't get too close, dear." He ran a bag of Skittles up onto the steps of our neighbor's house, while everyone exchanged hellos and waves — but from a safe distance. He left the bag of candy on a step, and returned to the vehicle. It was a "teacher appreciation scavenger hunt" that the family was engaged in, and it was not long before they were off to their next destination! After the car left, the teacher walked down her steps to retrieve the gift. I thought it was very kind and sweet of the boy to leave his teacher a treat, but at the same time, it was quite strange how everyone kept their distance. Obviously, it was what they needed to do – but I could not help but think to myself, "is this really the new normal"?
WE WERE MADE FOR COMMUNION.
It is evident that we need a vaccine, and until we have one — I believe that we will experience a "new normal". However, we should allow this experience to draw us closer as a human family, and not further apart. If we are not careful, it will divide us. To the watchful eye, one might notice how we have actually been practicing "social distancing" long before "social distancing" became a thing. Before the coronavirus became an issue, our culture has "practiced" being distant from one another for quite some time, especially through modern technology, social media, etc. Please do not get me wrong, these things are not in and of themselves bad. However, they have contributed to a bigger problem: the lack of authentic community, which only continues to get worse and worse. For example, Jim is always too busy with work that he cannot see his best friend, let alone his own wife. Brenda rarely sees her kids because they are involved in three different sports throughout the year after school. The Smiths rarely have dinner together as a family, and when they do — everyone is glued to their phones. Whether it has been physically, emotionally, or socially — we've been distant from one another for quite some time.
A TIME TO REMEMBER
Simply put — it does not have to be this way. I have been able to draw so many similarities between this "stay at home" order and the year I was a postulant with a religious community. The vast majority of our time was spent staying in the friary. We never went out to get our haircut, or to get groceries, or even to the mall or movie theater. We typically stayed at our house. We lived a very simple and even poor, but prayerful and communal life. One of my brothers cut my hair. Our community had to beg for our food, which meant we had to make do with what we had, often appearing from a generous neighbor dropping sustenance off at our house. More than half of our day was spent separated from one another as we prayed, did household chores, or spiritual reading. But our meals were always communal, plus we did a lot of recreational activities collectively, and even our prayer life brought us closer together. Who knew that God was kind of preparing me for a pandemic during that time of formation and discernment?
YOU HAVE A CHOICE.
You do not have to have lived with a radical religious community in order to make the most of this quarantine. However, you do have the choice to how you spend this time. I am staying with a family that has had plenty of family bonding time. We have had several fires on the back patio, with white Christmas lights hanging on the trees and fences, as we played music and danced. The steps that they took to have the WHOLE FAMILY enter into Holy Week, and the creativity they have used to celebrate birthdays has amazed me. My own family, which is spread out across the country, has hosted a "virtual talent show" online to help keep our spirits up, as well as "ZOOM rosaries". Two of my close friends and I have kept up our "weekly coffee" hangouts via video chat as well. Maintaining community has been extremely beneficial for me, and has kept me from going "stir crazy".
WHAT ABOUT THE YOUTH?
I have been very blessed to be able to inspire youth around me to have communal experiences. Ruah Woods Press has employed this time of quarantine to engage parents and educators, and to remind them of their call to communion. We have limited options with how we are able to do this, but we start where we can. We have begun offering a FIVE-WEEK FREE TRIAL of our online high school curriculum, Called to be More. We have done this in order to encourage parents to use this curriculum to have deeper dinner conversations with their teens, and for educators to begin dreaming of what their school could be like, once students return to their classrooms. The impetus for many more schools to declare themselves a TOB Campus, "A community of persons where everybody is seen as a gift," may spring from this interruption in routine, as an opportunity to learn more about Theology of the Body and aspire to strive towards this perspective-changing biblical lens.
In addition, for our younger grades, we have encouraged parents and teachers to read the storybooks that accompany our K-5 curriculum with their children/student and teach some free at-home lessons we have made available. Since I am staying with a family friend, I have been reading these storybooks to their children, and it has been amazing seeing how much they love these stories and how they have been able to interact with the themes that are discussed. It has helped remind them that everything is a gift, we were created on purpose as male and female, and that God has a plan. One of the young boys even took my Blueberries for Sal book, and put it on the bookshelf next to his bed thinking it was now his. He has asked a number of times for me to read it to him again!
IT IS NOT GOOD FOR MAN TO BE ALONE.
So whether it is an adult or a child, community is what we need — especially in times like these. If you are having a hard time, I would encourage you to call a friend, write a letter, read a book with a family member, or play music outside and dance. When you give and receive love — you will be amazed at what it can do and how it renews! Know of my prayers.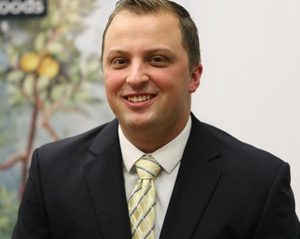 Written by,
John David Kimes,
Ruah Woods Press High School Curriculum Consultant