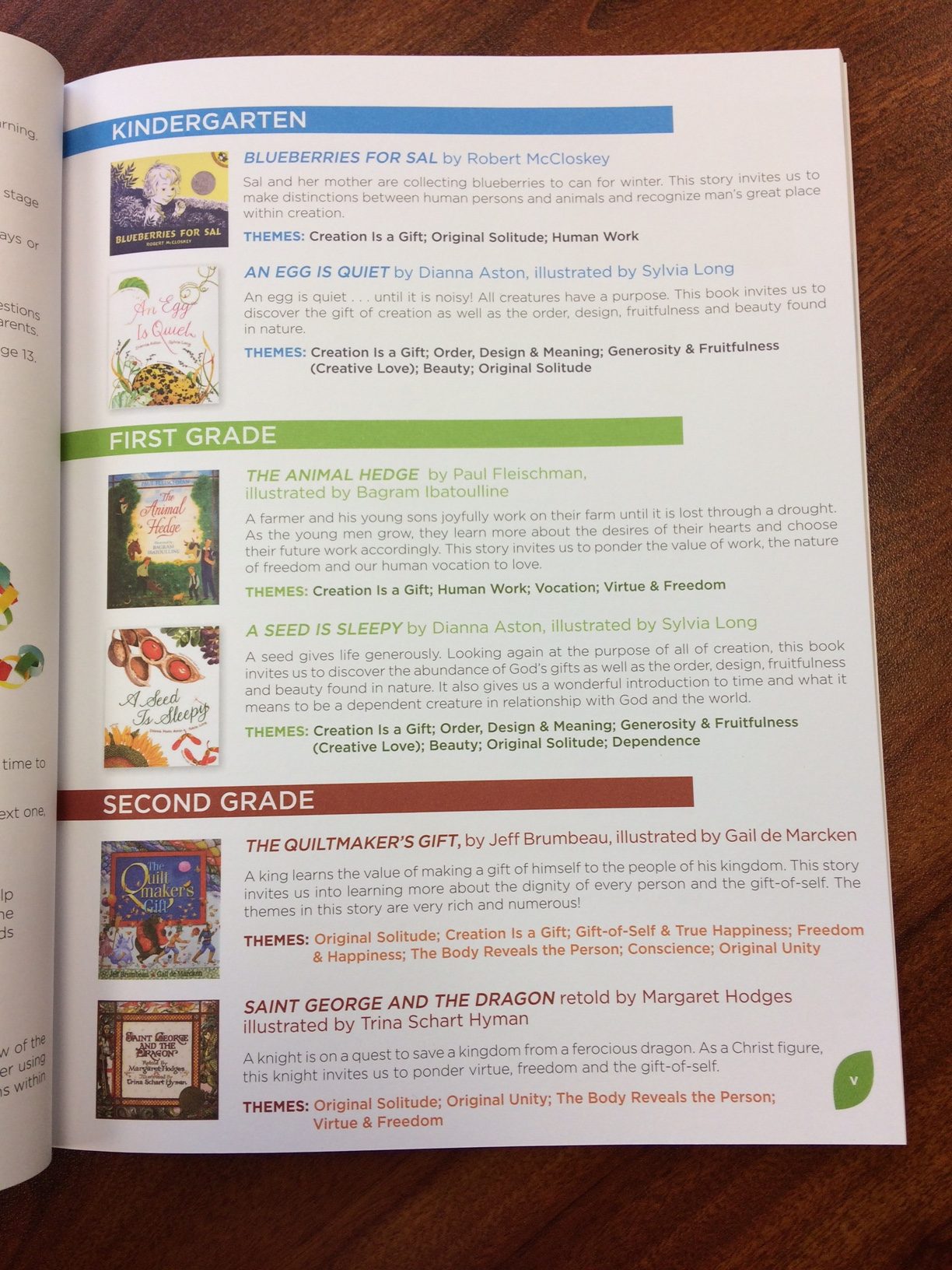 Archbishop Schnurr Promulgates Teaching TOB K-8
February 26, 2018
On Ash Wednesday (and St. Valentine's Day) this year, Archbishop Schnurr announced the promulgation of our new religion standards (read it here!), which integrates in a beautiful way the pioneering Catholic vision of the human person, Theology of the Body, into the Catholic schools and parish curricula thru the 8th Grade in the Archdiocese of Cincinnati. As Archbishop Schnurr encourages teachers and catechists, "In this age of radical secularism, scientism and self-invention, we Catholics must boldly and lovingly proclaim the truth, goodness and beauty of what it means to be human."
This is the second phase of a Theology of the Body curriculum integration that is anticipated to one day continue from Kindergarten through High School. Theology of the Body was first promulgated here from Pre-Kindergarten through 4th grade in 2016. "…It is my desire that these standards will eventually be integrated though the 12th grade." writes Archbishop Schnurr in this most recent announcement. We are so fortunate to have as our local shepherd a man of such great vision and courage.
Of course, it takes more than vision, there was a great amount of prayer and effort involved. Among those called to contribute to the development of these new standards. Dr. Joan Kingsland, Ruah Woods' Teacher Training and Development Specialist, consulted with our own curriculum writers and other John Paul II Institute graduates to provide an initial draft of the Theology of the Body strand for the diocesan team to consider in creating the standards. Congratulations to the Religion Graded Course of Study Curriculum team who brought this bold initiative into being. Contributing writers included Andrea Patch, OED Lead Coordinator, Lisa Fletcher, OED, Dr. Sally Nicholson, Curriculum Consultant, Fr. Tom Wray, and many Archdiocesan Catholic school priests, principals, teachers and parish catechists who generously and thoughtfully reviewed this twelve-month catechetical process.
As Fr. Tom Wray noted, "May all those called to teach the Catholic faith and strengthen Catholic identity be blessed by this exciting new resource to help them in their vocation as evangelists, catechists and educators!" We couldn't agree more. We have a feeling that Pope St. John Paul II would give it his blessing as well.