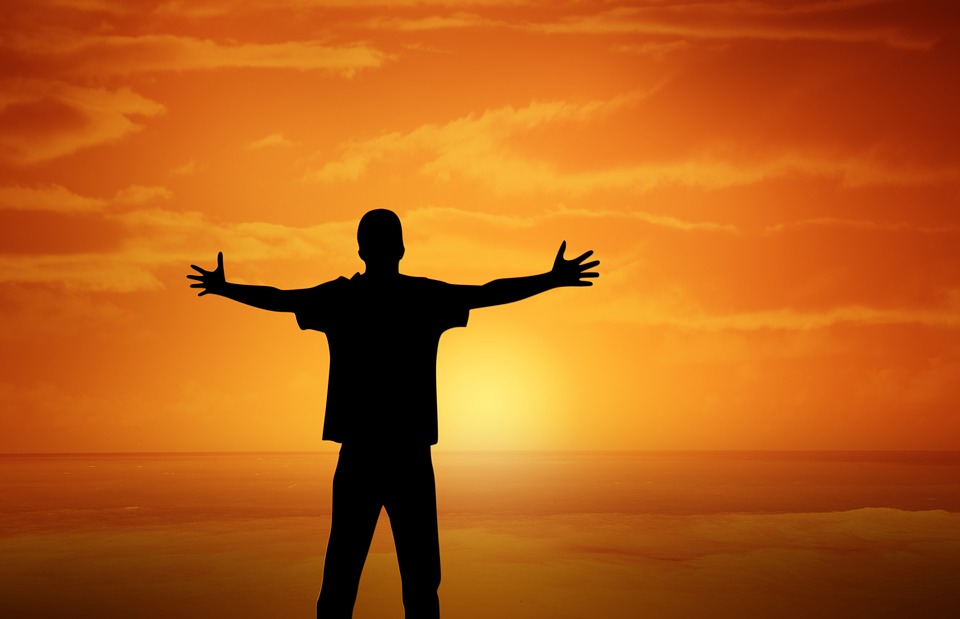 An Invitation to Friendship: A Seminarian's Reflections on Encountering Theology of the Body
July 26, 2019
Leading Us to Him
Saints have a lasting impact wherever they go. Even years after their death, the dwellings in which they lived and the places they once visited radiate invisible traces of their luminous presence. Like the sun which warms all objects that come into contact with its rays, the saints and their relics impact their surroundings through the emission of their virtue and holiness. Their one goal: to lead us to Him.
It was Pope Saint John Paul II who would bring the divine light to the path before my feet this summer 2019 following my second year in major seminary. I was assigned to Ruah Woods Press for a non-parochial internship and was simultaneously invited to reside for the summer at the mother church of the Archdiocese of Cincinnati, St. Peter in Chains Cathedral. The summer afforded me the opportunity to become involved with the work of Ruah Woods Press – to become steeped in the teachings and ministry of Pope Saint John Paul II's landmark Theology of the Body. It also presented the chance before me to come into contact with a moment from the history of Pope Saint John Paul II's many travels – the man behind Theology of the Body had once stayed many years before in the same rectory where I now resided. On September 2, 1976, then-Cardinal Karol Wojtyla was welcomed to the Archdiocese of Cincinnati at the Cathedral of St. Peter in Chains. On his second trip to the United States, Cardinal Karol Wojtyla had spent the night in the cathedral rectory – in the very bedroom which is adjoined to mine for the summer. Two years later, the cardinal would become Pope John Paul II.
Personal Encounter
Upon reflection, however, my encounter with the late saint over the summer was not simply as an abstract student of his work, as a mere educational initiative. Nor was it a simple by chance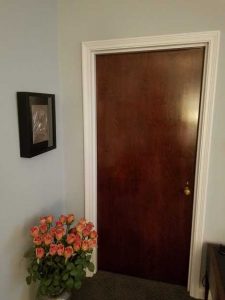 encounter with a cherished relic of the bed and bedroom once used by Pope Saint John Paul II. True to his teachings, my encounter with him, like any true encounter, involved a personal touch.
Working for Ruah Woods Press primarily revealed to me that Theology of the Body is not simply another class that needs to be checked off before ordination for a complete preparation in priestly education. Teaching and learning cannot be reduced to mere instruction or the stoic dynamic of giving and receiving information. Education is a place of encounter. Objective truth is always encountered, always entered into relationship with the subjective self. In its most elemental form, Theology of the Body is not a set of ideas, an ideology, a moral theory, or a mere anthropological system. Theology of the Body, rather, is an invitation into the friendship between Pope Saint John Paul II and the Person of Jesus Christ. It is a face to face dialogue between friends, between God and man.
Biography of the Heavenly Father
Saints have a lasting impact wherever they go. My summer at Ruah Woods Press left the unmistakable truth that Theology of the Body is in a way an autobiography of the life of Pope Saint John Paul II – which means that in a way it is a glimpse into the biography of the Heavenly Father. The deepening of my friendship with Pope Saint John Paul II taught me that at its heart, Theology of the Body is an encounter of the heart. Theology of the Body leaves the conclusion that communion with Christ is not only communion with His thinking. Above all, it is communion with His Divine life, and as Pope Saint John Paul II once remarked, "Life with Christ is a wonderful adventure."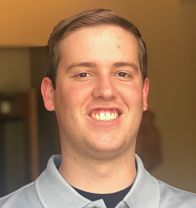 Written By, Ethan Hoying
Summer Intern, Ruah Woods Press
Seminarian, Archdiocese of Cincinnati
Mount Saint Mary's Seminary of the West