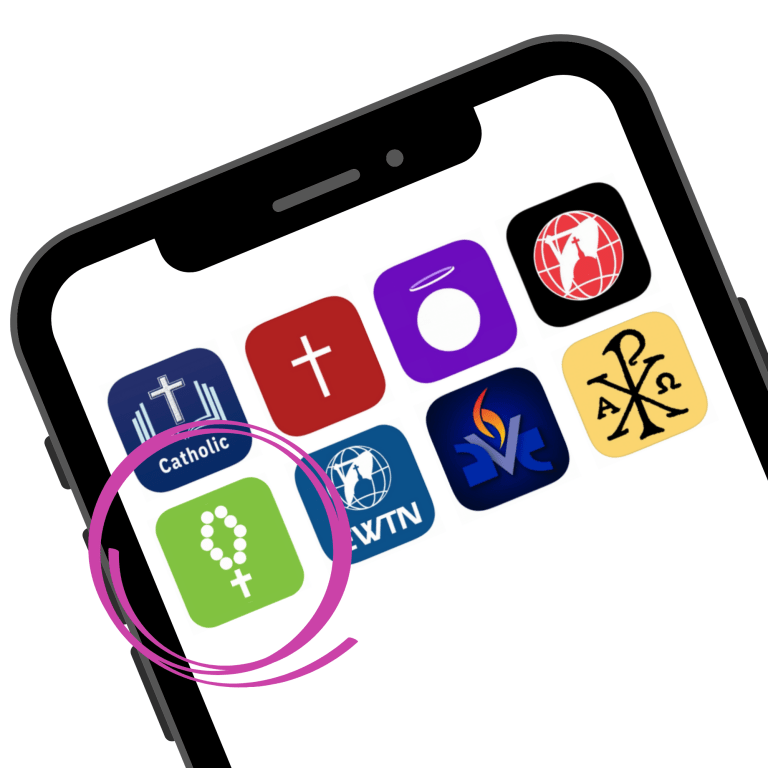 A Christmas Gift for You: Free Rosary App
November 30, 2021
FREE APP: BASED ON THE BOOK ON A MISSION TO LOVE
Designed to help children (and adults!) form a daily habit of praying the rosary, beginning with one-decade-a-day.

All four sets of mysteries are included. Simply tap on the mystery you wish to pray.
Listen to the sweet voices of children (local Catholic school students) who have been recorded reciting the prayers and the simple one-line TOB meditations that accompany each Hail Mary.
Rooted in Pope St. John Paul II's Theology of the Body, the reflections reinforce the timeless truth that our identity and purpose in life is to love.
With Jesus and Mary as the example, the meditations show how the key authentic happiness is to live out our vocation to love by making a gift of ourselves to others.
Beautiful artwork accompanies each mystery in the book itself (if you want to listen and follow along) to facilitate reflection and meditation.
We hope that you enjoy the app and that it helps to make praying the rosary a frequent part of your life!
onamissiontolove.app