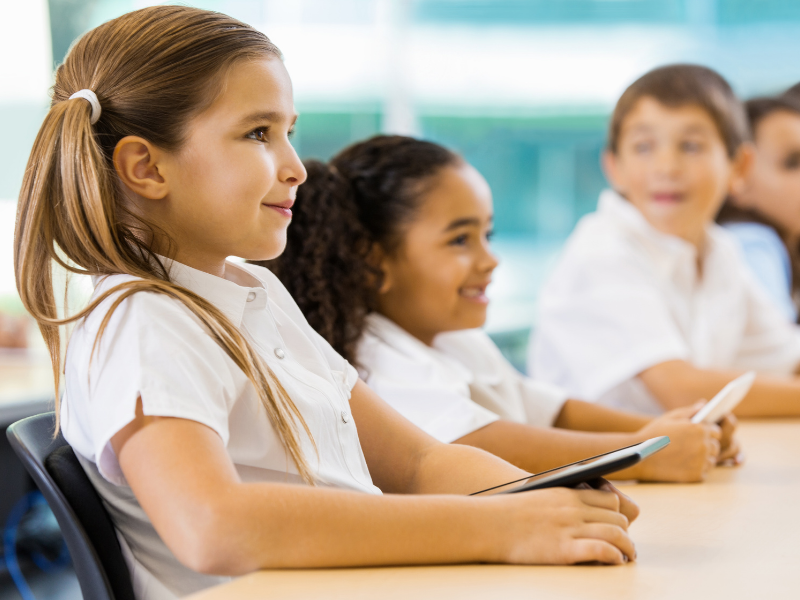 When Do I Teach Theology of the Body?
March 14, 2022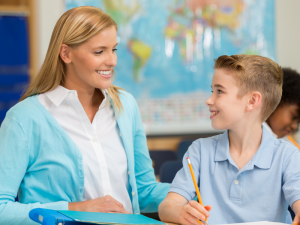 One of the most common questions that we receive when speaking with administrators and teachers with respect to our beautiful K-12 Theology of the Body Curriculum is, "When do I teach these lessons to my students?" This question is one of the most enjoyable to answer because of how the curriculum strategically unfolds. The elementary school lessons align to The Standards for Christian Anthropology, written in collaboration with the Cardinal Newman Society, and were developed in a way that would be fitting for any educator's teaching styles. We also were able to incorporate Family Life Standards with a TOB lens on marriage and the family.
Since teaching strategies differ between teachers and grade levels, we thought that it would be helpful to reach out to a couple of different educators to ask them not only when, but how they bring these scriptural reflections from Pope St. John Paul II to their students.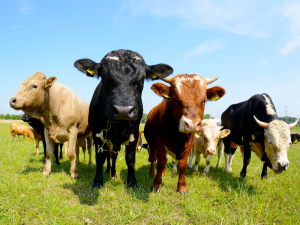 A unique asset of the Ruah Woods K-5 segment of the curriculum is that it implores world-class literature to elucidate foundational concepts of TOB for the students. One kindergarten teacher has found countless ways in which to use the stories, Blueberries for Sal and An Egg is Quiet at different times throughout the school year. "Fall is a great season to introduce Blueberries for Sal to your students to point out the differences between animals and humans. Many students visit farms in the fall months. There are also great opportunities in the early part of the school year to teach students the dignity of work and how that relates to the harvesting of plants and fruits."
"Sticking with the theme of seasons helps to align other lessons of the K-5 curriculum to events that take place at specific times of the year. In the Spring, kindergarten students can learn about God's Order, Design, and Meaning in creation by learning about the uniqueness in the different type of bird eggs represented in An Egg is Quiet."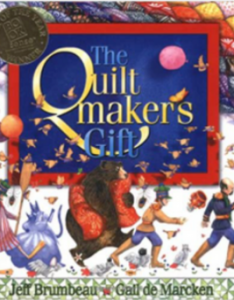 Others have found that the holidays are fitting occasions to incorporate TOB lessons into their classrooms. One such teacher spoke with us to tell us her second graders love learning about gift-of-self during the Christmas and Thanksgiving holidays. The TOB lessons inspired by the storybook, The Quiltmaker's Gift are an ideal way to educate my students on the concept of gift.  What it means to be a gift-of-self, to receive a gift, and how to understand and accept all of the goodness of creation through this lens.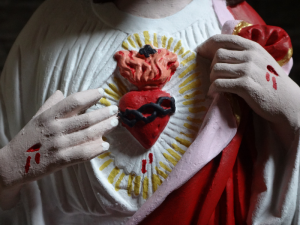 Yet another popular way that elementary grades have been incorporating the Ruah Woods lessons throughout the school year is by aligning them to the First Friday Devotion. The K-5 curriculum has 9 different lessons which if aligned to the First Friday Devotion, would offer teachers the opportunity to teach one lesson a month throughout the school year. This unique approach invites students to understand that Theology of the Body is not a stand-alone way to grow in relationship with Christ, but can be united to other aspects of our Catholic faith.
The K-5 teacher's guides themselves list a multitude of ways and times to incorporate these foundational lessons on human dignity and authentic identity as male and female in God's divine providence. For sure, this vital curriculum provides the missing component in Catholic education today to compliment and complete what you are already teaching.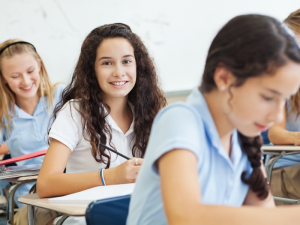 As students move into the middle school and high school levels, the process focuses more deeply on reflection and discussion. Though this does not negate the "when to teach methods" presented above for elementary school students, it does provide a unique opportunity to present the materials in deliberately unique ways to set it apart. One such option is to provide a "retreat in the classroom" for your students.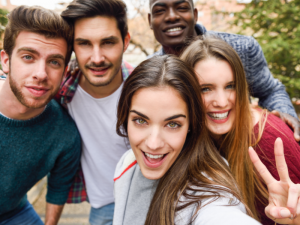 Whenever you come to the end of some other core curriculum lesson, or students have completed a large project that takes a lot of time and energy, it is great to use this opportunity to help them refocus on the foundational purpose for being in a religious education class. Our goal is to bring students deeper in relationship with Christ and with each other, but often they can become so focused on getting a good grade that it can take away from this important purpose for religious education. By using the middle school and high school lessons as an opportunity for a retreat in the classroom, the students will be able to focus more deeply on these foundational truths. Take three or four days to teach a unit. For middle school, we provide free lesson planning guides (available electronically) to aid in structuring the time necessary to cover the theme. Help your students to slow down, quiet their minds, raise their hearts and minds to God, and then to carefully read the materials. Subsequently, they can reflect deeply on the TOB-prompted discussion questions, and articulate thoughtful responses.
Another great time to teach Theology of the Body to students is when their other courses are instructing them on complimentary teachings about mankind. Speak with the history, English, and science departments at your school to see when they are teaching about a topic relatable to the human person. When students spend time in their religion class learning about the dignity of the human person and then transition to their history class where they understand the atrocities of wars or to their biology class to comprehend the amazing complexity of the human body… they will more easily see that what they are learning in their religious education class is not something that only matters in those 60 to 90 minutes, but permeates throughout the whole of their life. Cross content planning is an amazing way to develop the deep Catholic identity at your school. When teachers from different subject areas plan together, it provides an easy time to know when to teach these universal truths to your students so that they become more rooted in their authentic identity and inherent dignity in God's image as male or female.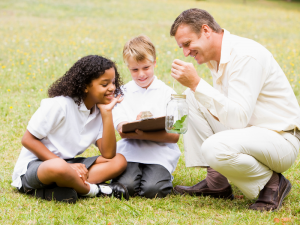 It is such a gift for us to be able to speak with educators on a daily basis to learn the many creative ways to bring these beautiful teachings of Pope St. John Paul II to their students. We are always open to hearing new ideas…so please share them with us! We pray for our Catholic educators and their students daily, during the Divine Mercy Hour. So please be assured of our dedication and devotion on your behalf.  We are on a special mission to reclaim the dignity inherent in every single human person loved into existence by God, himself. We pray for you, as the truth, beauty & goodness of Theology of the Body takes seed in all hearts & minds (educators & children) to yield abundant gifts of the Holy Spirit…charity, joy, peace, patience, kindness, goodness, generosity, faithfulness, gentleness, modesty, self-control, chastity. 

We invite you to download a free lesson sample or view the amazing testimonials we have gathered from educators already teaching this life-changing curriculum and take the time to consider implementing it in your home, school or parish!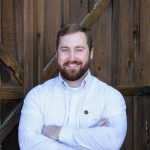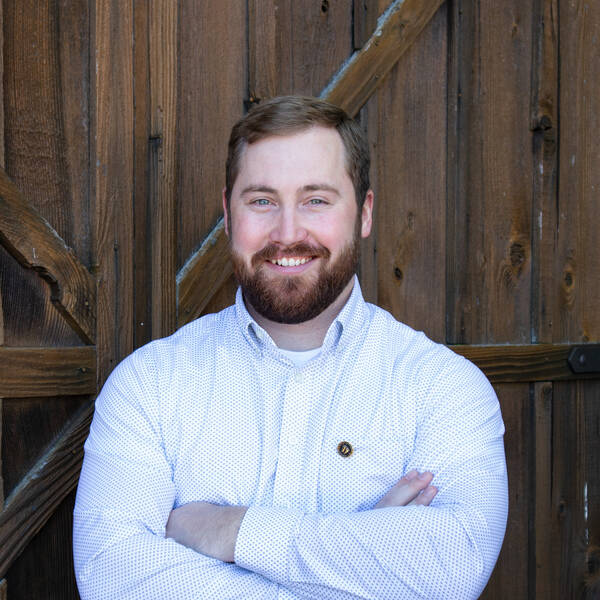 Written by,
Rob Stamper, Regional Curriculum Consultant (Central)
rstamper@ruahwoods.org