Mission Expands with New Leadership Position: Meet the Prez
August 28, 2020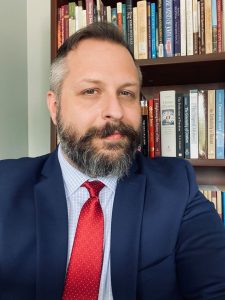 My name is Michael Grasinski and I am pleased to announce my new position as President of Ruah Woods Press, as of August 3rd. My acceptance of and planned success in this leadership position is the culmination of years of experience in sales, marketing, as well as rigorous spiritual and intellectual formation. On a personal note, my devotion and dedication to fulfilling my vocation as a husband to my wife Alyssa, and as a father to my daughters Gemma and Maria, shapes the entirety of my life and work.
After beginning a career in sales, I strongly felt the call to discern a vocation to the priesthood. I subsequently left my job to enter formation with the Diocese of Fort Wayne–South Bend. After spending a year at Mount St. Mary's University in Emmitsburg, Maryland, where I was immersed in the intellectual and spiritual riches of the
Church, I finally received the formation which would ultimately serve as the foundation for my life. Although it became apparent rather quickly that I was not called to the priesthood, I did find my mission to serve in another capacity: To teach and facilitate encounters with the truth of the human person, thus I could instill the very nature of reality as taught by countless saints and spiritual giants, who stand as shining examples for the world. One saint in particular gained my special attention: Pope St. John Paul II.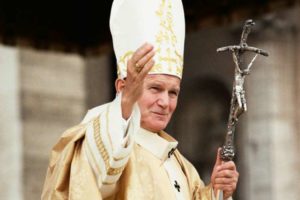 My encounter with Pope St. John Paul II can only be described as a call. John Paul II's writings on marriage, family, human sexuality, and the dignity of the human person, I found to be an authentic antidote for our challenging times,  and thereby a personal call to propagate his work. In short order, I finished my B.A. in Theology, spent a year at The Pontifical John Paul II Institute at the Catholic University of America, and completed a year at Franciscan University of Steubenville finishing my M.A. in Philosophy. At each step I was blessed by the guidance and teaching of my professors such as Dr. D.C. Schindler, Dr. John Crosby, and Dr. Michael Healy, to name a few. My understanding of the nature of the human person made in the image and likeness of God was immensely strengthened and clarified. All of this to say that through my wide variety of life experiences and education, I can now see the hand of God's loving providence preparing me to lead this extraordinary ministry, the mission of which I have gladly dedicated my life to.
When I reflect on my own childhood education, I can't imagine what it would have been like to receive the profound teachings in the theological anthropology of St. John Paul II. No doubt it would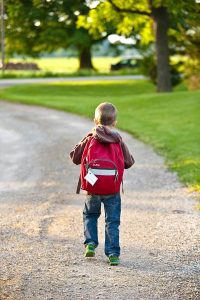 have prevented needless suffering and confusion. This is precisely what we at Ruah Woods are dedicating so much time and effort into: allowing children of all ages and stages to receive the unfathomably beautiful teachings of the Church regarding the nature of the human person, thus providing a sure guide to discover one's authentic identity as a child of God. When a child has assimilated from an early age, the truth of their very existence and the nature of the world around them, this permeates not only their own life, but the lives of countless others around them. Indeed, this is the "civilization of love" which St. Pope John Paul II spoke so passionately about; a civilization that has as its ultimate foundation the knowledge of oneself and others as a gift to be respected and treasured.
Upon my arrival at Ruah Woods, my immediate impression was that of a community of persons who have a deep devotion to the vision of St. John Paul II, which is in fact, the mission given to us by Christ himself. In fact, this reminds us of the greatness of the saints; they do not point us exclusively toward themselves,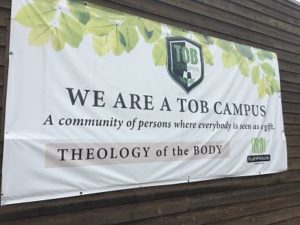 but rather radiate Christ in the world! Here at Ruah Woods, I'm excited to continue the implementation and promulgation of our awe-inspiring ROOTED: K-12 Theology of the Body Curriculum. I anticipate breaking ground on other ventures and partnerships to help us not only reach and support Catholic schools, parishes, and homes throughout the world, but also permeate the culture at large, a culture that is so desperately in need of what Christ wants to give us. One initiative in particular that I am especially looking forward to is our ambitious projects to deliver a comprehensive media platform for training and formation for teachers, parents, and anyone who wishes to receive the beauty of TOB. In these troubled times, God's mercy abounds all the more powerfully, and plentifully. My vision for Ruah Woods is to be a conduit of Christ's mercy and healing, a healing which as Christ reveals, is rooted "in the beginning".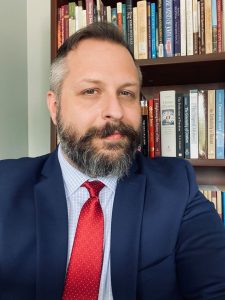 Written by,
Michael Grasinski, President of Ruah Woods Press