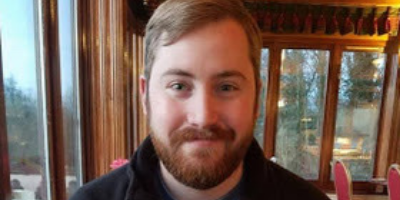 Meet Rob Stamper, Ruah Woods Press' Newest Staff Member
May 31, 2021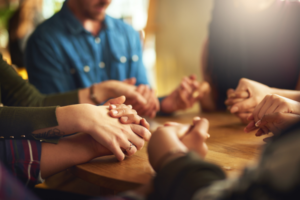 The gift of living out my Catholic faith at my place of work, while simultaneously working in the field of education has been a growing desire of mine. In joining the mission of Ruah Woods, I am so grateful to have been given a wonderful and rare opportunity to realize this hope.
Raised in a small town in south central Montana, I grew up about 45 minutes from Yellowstone National Park. Although, I was baptized in the Catholic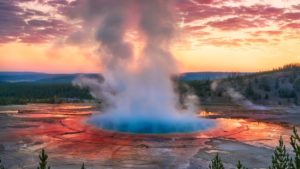 Church as an infant, it was not until my middle school years that my family really began to live out the faith. Moving forward, my faith became more of a priority. Because I attended public school, the Monday evening youth group was where I learned more about the teachings of the Church. It was here, that I first heard of Pope St. John Paul II and was briefly introduced to his Theology of the Body teachings. Although a seed was planted, it was not something that took root at the time, as it would be another 15 years before these truths became central to my identity.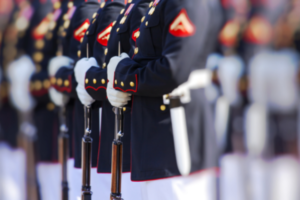 After graduating from high school in 2011, I enlisted in the United States Marine Corps where I worked on helicopters as an electrical technician. With the Marines, I was able to travel all over the world and visited places such as Hong Kong, Singapore, Japan, South Korea, and Jordan, just to name a handful. I am grateful for the experiences and friendships that came out of my time in the Marine Corps, but unfortunately the most important relationship, the one with Christ, took a back seat to worldly goods. Though, I would often attend Sunday Mass back then, it was more out of habit then out of cultivating an actual relationship with Christ. Instead, I built my identity on my military accomplishments, and little else. I recall telling myself, "If I am successful in my military career then I am worthy of praise from others, and this is what makes me valuable as a person." A difficult lesson I would learn later in my life is that God's plans are not always our plans. Shortly after my second deployment, I decided not to re-enlist in the Marine Corps but to further my education instead.
This decision found me moving to Maryland where I started my degree in electrical engineering. The adjustment out of the Marine Corps was a difficult one for me since my identity was still wrapped up in my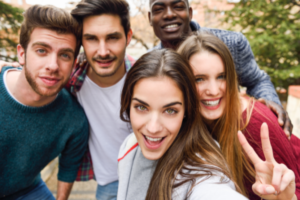 military accomplishments. Much to my chagrin and surprise, what I did in the Marine Corps did not really matter in the classroom! But, thanks to the early foundation of my Catholic faith instilled by my family and youth group, I was not totally baseless. So, when I hit my proverbial rock bottom, I found myself seeking solace at a local Catholic parish. Providentially, the Lord's goodness and mercy led me to meet a beautiful group of faithful friends here.
Due to my positive experience participating with a Catholic youth group as a teen, I aspired to work with students, and so I found myself for the first-time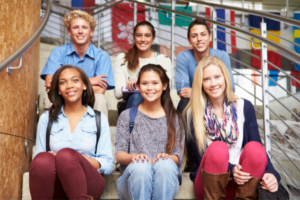 volunteering at the parish to help with their youth group and confirmation preparation. With my faith newly ignited, I devoured books on the Saints and on our glorious Catholic Church. My time spent engaging with youth, plus receiving guidance from some wonderful mentors, led me to change my education path to a degree in English and a certification in Secondary Education at Hood College. From here the Lord continued to lead me into greater ministry and I found myself working part-time for the Archdiocese of Washington D.C. coordinating a young adult ministry that reached more than a thousand young adults each week. No doubt I am a personal example of God not calling the qualified but qualifying the called.
As God's will continued to form me, it was through this ministry and with an amazing group of volunteers that I was reunited with JPII's teachings on the Theology of the Body. Working alongside these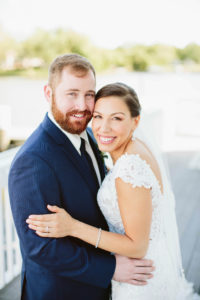 amazing young adults, we developed a community where we could learn, discuss and experience these teachings by the great saint. It was also during this time that I met my beautiful wife, Lauren (just married in May 2021!). God is good! His will does not lead us astray!
While the young adult ministry with TOB continued to develop, one phrase continued to echo from the community, "If I had only known about this sooner, my life would have been so different!" This was something I experienced myself and emphatically agreed with. Again, how great the Lord is! A few short months ago, my wife (formerly Lauren Thorp) learned about a position at Ruah Woods that suited her gifts and talents perfectly. Little did we know that a position would soon be open that fit me as well. So now, here we are together, working at a ministry that brings the teachings of JPII to youth all over the world.
As Ruah Woods Press' Curriculum Sales Consultant for Called to be More, (Ruah Woods Press'  High School Theology of the Body Courses) I am so excited to help bring JPII's teachings to teens everywhere. My hope is that because of Ruah Woods' reach, we will never again hear a young adult say, "If I had only known about this sooner…" Through this ministry we can bring these beautiful truths to students and teachers, so that they learn their foundational identity as a human person perfectly designed by God, and with this knowledge are able to live their life authentically, joyfully, purposefully.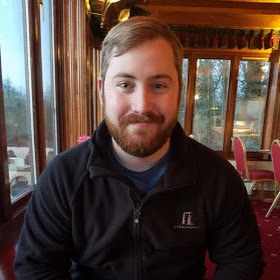 Written by Rob Stamper,
Curriculum Sales Consultant for Called to be More