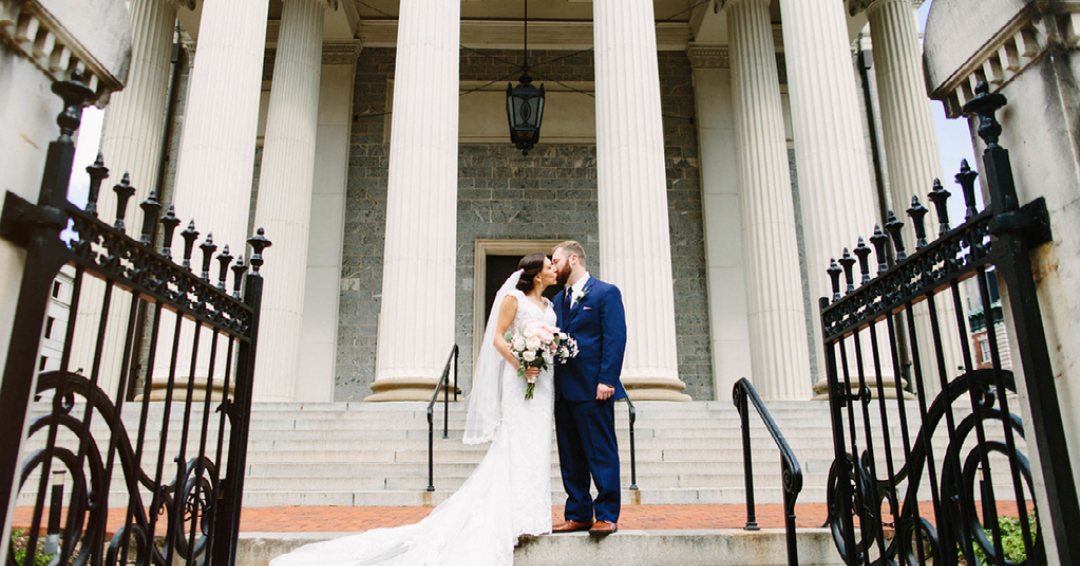 Marriage is a Sign of God
July 01, 2021
Signs and symbols are ubiquitous in our everyday lives. From traffic signals and speed limit postings to giant billboards encouraging us to vacation in the Bahamas, we have become inundated with distracting, secular signs that pull us away from more meaningful symbolism. The Catechism tells us there are signs of the human world that are significant. It says, that because the human person is made of body and spirit, we express and perceive spiritual realities through physical signs and symbols, and that these signs and symbols are imperative to our relationship with others as well as with God (CCC 1146).
Naturally, the greatest signs and symbols that point us to the beauty of our relationship with God and others are the divinely instituted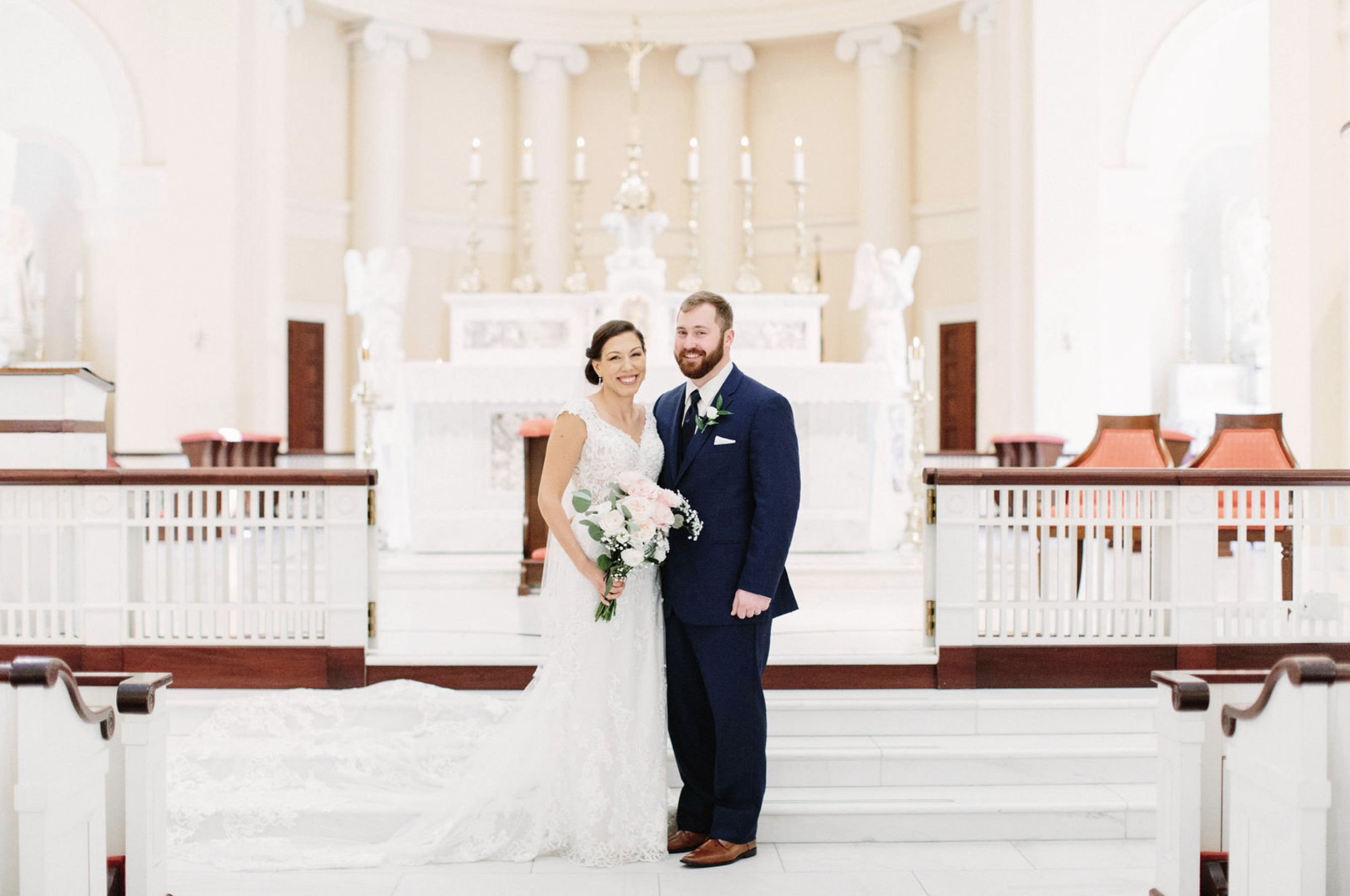 seven sacraments. Being just married a little more than a month ago, the sacrament of Holy Matrimony is most prevalent in our lives right now. And what a beautiful sacrament it has been!
Over the past few years, the teachings of Pope St. John Paul II have been instrumental to our marriage preparation. A tenet that especially stands out is his recognition that the sacrament of Holy Matrimony is THE primordial sacrament. Pope St. John Paul II in Man and Woman He Created Them says, "a primordial sacrament is constituted, understood as a sign that efficaciously transmits in the visible world the invisible mystery hidden in God from eternity" (TOB 19:4). If you are reading this for the first time and have no idea what you just read, then you are in good company…we had no idea either! However, the language that Pope St. John Paul II uses is written upon every heart, so fear not!  Primordial sacrament, efficaciously transmits, and invisible mystery are words simply saying that the sacrament of marriage is a sign, from the very beginning of time, pointing us to a relationship with God.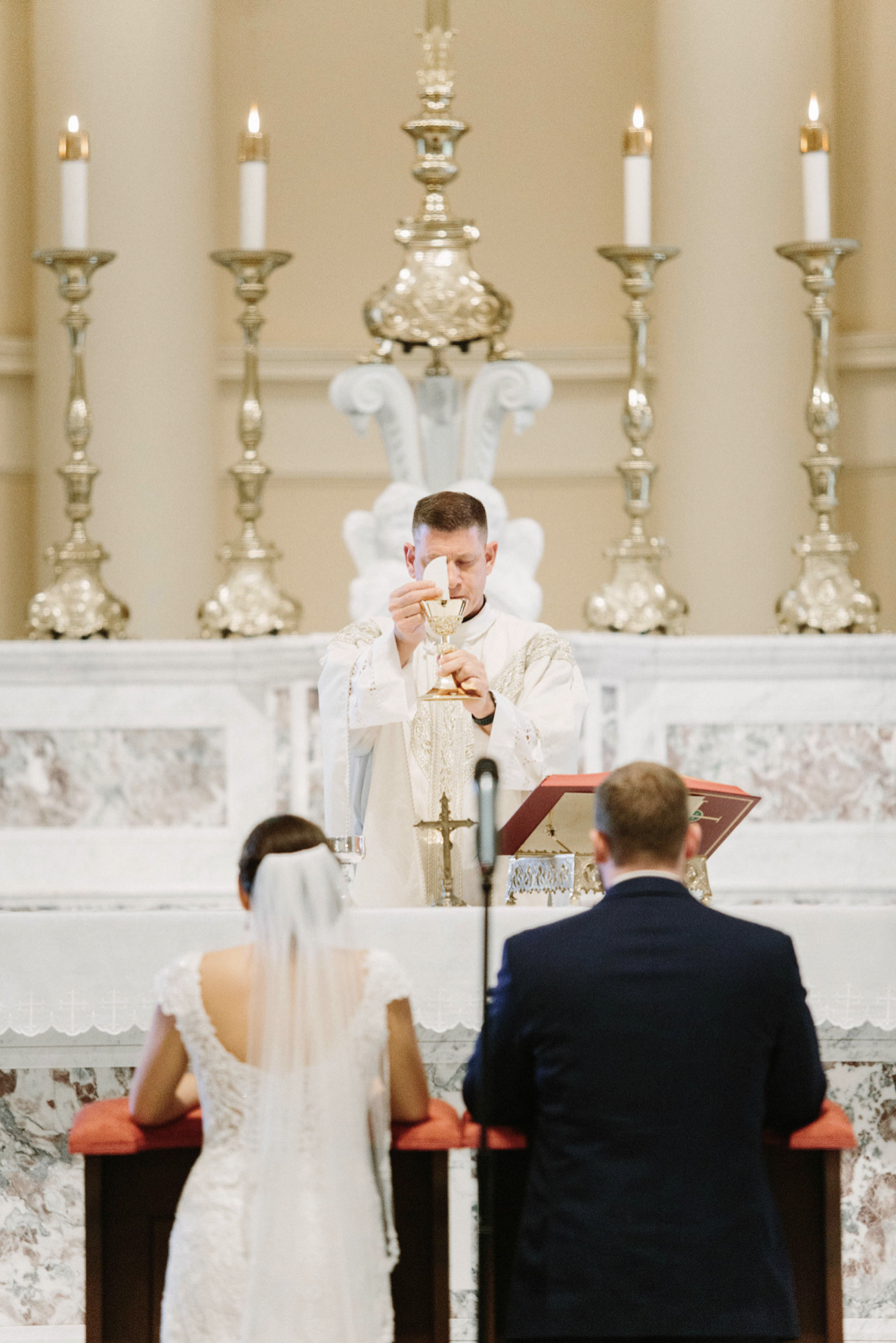 The vast difference, however, between an interstate road sign and this primordial sign is critical. Once you become familiar with your surroundings, road signs are not important because you are able to travel from one location to another without referring to them any longer. This is not the case with Holy Matrimony. In Holy Matrimony, man and woman must always look to the sign of the sacrament because the sacrament is always revealing to us the invisible reality, namely God. Turn to a couple you know that has been married for 20, 30, or more years and ask, "Do you still need to look at the signs in your marriage?" Chances are, if they are living out the sacrament in the way to which our Lord calls them, the answer will always be a resounding, "Yes!" So, why is this?
Returning to the Catechism, and holy scripture, we can come to understand the answer to this question. First, God speaks to man through His visible creation and man is able, through his intelligence, to read traces of the Creator in the cosmos (CCC 1147). We can take this one step further through the sacramental signs of the Church because "the sacraments of the Church do not abolish but purify and integrate all the richness of the signs and symbols of the cosmos and of social life" (CCC 1152). From the beginning, with the marriage of Adam and Eve, we see how this glorious relationship between the Creator and His creation is realized. The spark of all humanity leaps from that first union and cascades throughout the centuries.
Every "I do" spoken throughout history between a man and a woman in the sacrament of Holy Matrimony gives breath to the Father's desires — His desire to be united in eternal Love with each one of us. Pope Francis, in Amoris Laetitia says, "all the mystics have affirmed that supernatural love and heavenly love find the symbols which they seek in marital love" (42). It is important to note that though the sacrament of marriage is the greatest symbol we have in making the invisible heavenly love visible, it still falls short. The Lord's desire of unity with us continues to be a Great Mystery.
Recognizing such a need to demonstrate the beauty of the Sacrament of Marriage and embodying a sacrificial self-gift within God's order,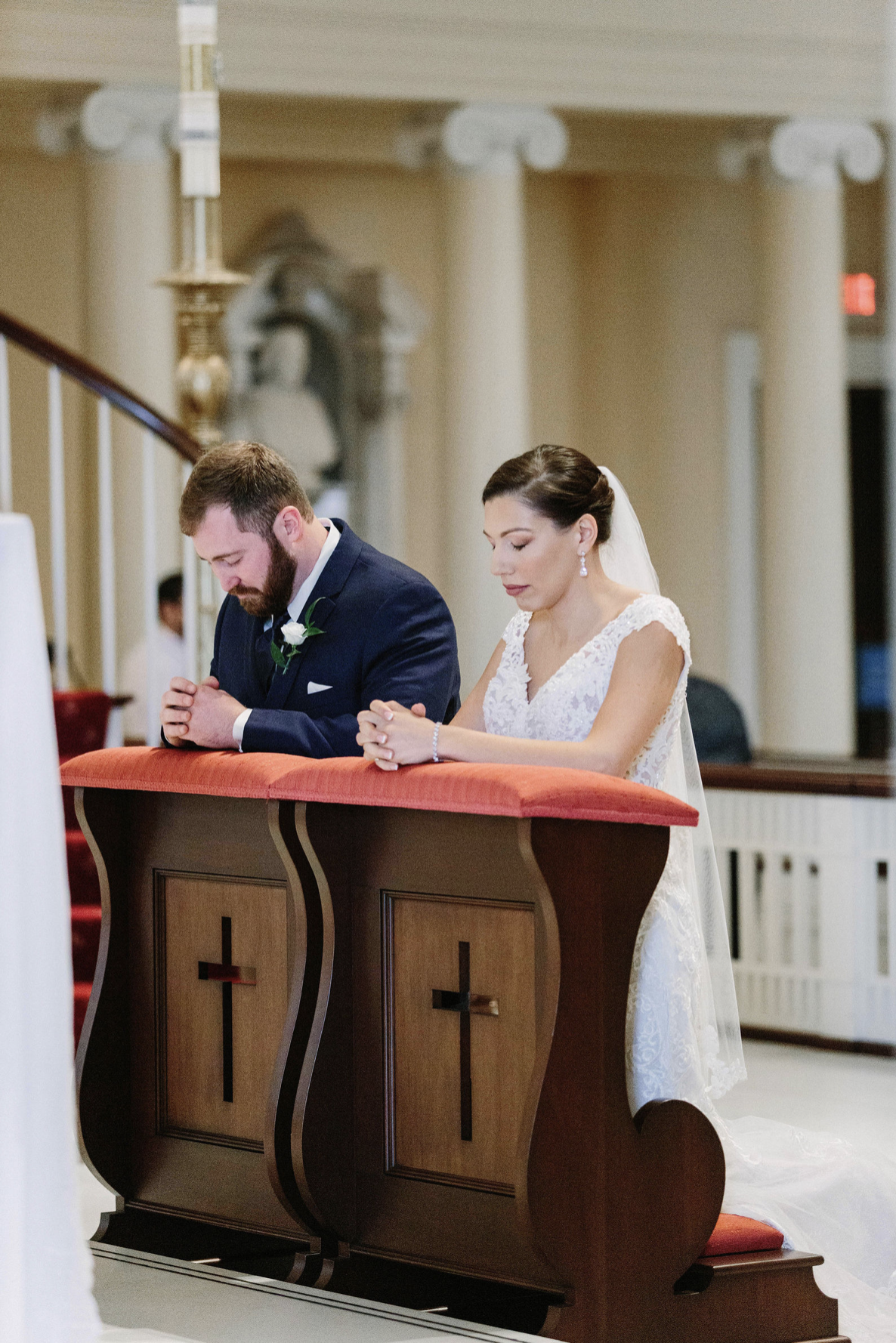 design and meaning, our latest edition of Theology of the Body Curriculum, REVEALED, includes age-appropriate lessons at each grade level K-5 about God's plan and purpose for the gift of marriage. We also include classroom management suggestions using TOB language to impart this life-changing Biblical lens to the students. For example, when one or two students are the designated door holders, they are using the language of their body to be a gift-of-self to the entire class. "It follows, then, that man can only find himself through the sincere gift-of-self" (Gaudium Et Spes 24). In other words, in our self-giving actions, we reflect God's own self-gift of creating us in His own image and likeness. "This is the body: a witness to creation as a fundamental gift, and therefore a witness to Love as the source from which the same giving springs" (TOB 14:4).
The human person, created male or female, points to the truth that we are all made to be a gift for one another. Our body-soul unity points us to the greatest signs in the sacraments themselves. It points us to the primordial sacrament too. No longer should marriage prep be something that starts a few months before a couple says, "I do." Sacramental marriage preparation begins in kindergarten.